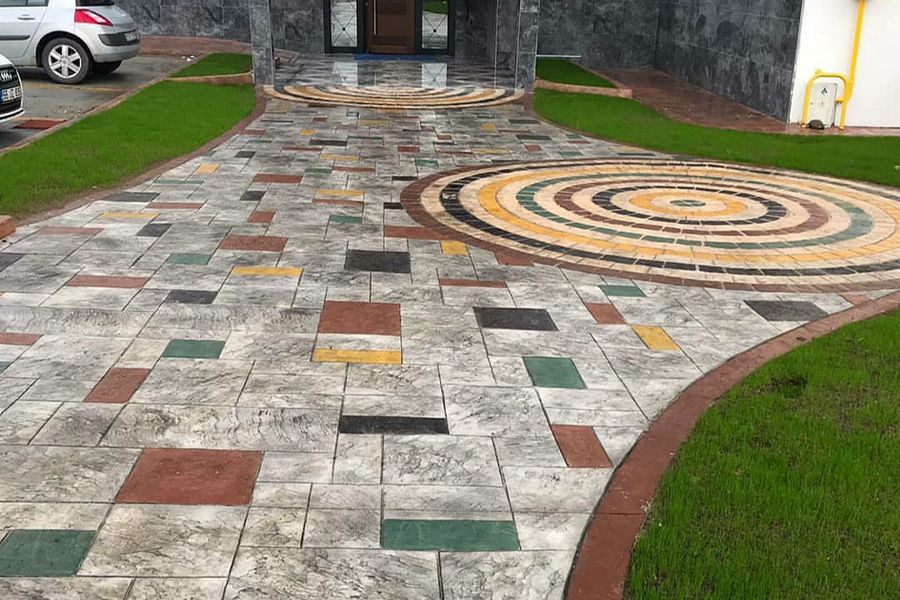 Stamped Concrete Applications
Stamped concrete is a floor plating system designed for all places. Landscaping, urban areas, roads, malls and business centers, touristic areas, parks, restoration areas, marina and docks, parking spots, fuel stations and indoors are amongst the places where stamped concrete can be applied.
The most important feature is that it has the technology that looks like flagstones. Press concrete, which can be applied in various colors and patterns and gives the natural impression of granite marble and other natural stones, is the newest concrete technology that has a wide range of choices, resistance, antique impression and application duration.
Press concrete has some differences in terms of application, appearance and strength when compared to other materials.
Press concrete is applied to the surface at the same time with the concrete that is to be poured. Therefore, they set together. It is strong, resistant to erosion and impacts, dirt-proof, nonslip and fade-resistant. It is a floor plating system that can meet with your requirements and live with the upcoming generations.
In the stamped concrete applications, concrete has a permanent durability based on the highest technology in the field and the quality of press concrete materials; therefore, the stamped concrete does not have a limited lifetime.
Press concrete is a floor plating system that has proved its superiority over all the floor plating systems that you can encounter; as a result of its price, durability, quality, the feature of being decorative and application duration.
You can access stamped concrete colors and patterns from here.